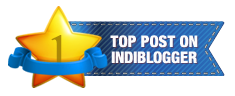 LDR disease-
Definition- Long distance relationship disease - is a deadly disease seen mostly amongst youth which affects both females and males, predominantly females; caused by separation often resulting in mobile addiction, depression and unnecessary expenses.
Causes- work, money or simple desires of being in a new country/city. LDR can also be a result of parental transfer and school/college change.
Symptoms-
1. The phone is picked up at the first ring
Why is it not ringing yet???
2. Always waiting for the message beep
How many years have passed waiting???
3. Mobile internet data are always recharged
I am always online!!!
Where did my money disappear???
5. Installation of free messaging applications
Good!!!!!!
6. Video calling facility is maximum used
Can you see me now???
7. Sleep deprived (due to time difference)
No No, I am still awake, let's talk!!!
8. Sad, lonely and grumpy
I will kill you if you don't call!!!
9. Unwarranted tears of desperation
Why is this happening to me?? Sob sob!!!
Can I get some real kisses too???
11. Usage of "I miss you" is most observed
I miss you, I miss you, I miss you and I miss you!!!
Treatment-
The only permanent treatment available is staying together.
Jadu ki Jhappi!!!
But symptomatic treatment for temporary relief can be given, such as frequent messages and calls to avoid depression, using free video calling to avoid heavy phone bills. In severe conditions, psychological counselling may be warranted.
Or till I start hallucinating!!!
But if not treated even then, LDR disease may end up in amnesia (forgetting romantic moments and sometimes even faces) but in rare cases it has proved to be lethal to the relationship ending in divorce.
Just one question - WHO ARE YOU???
For public safety- if anybody is suffering from LDR disease, then get yourself permanently treated before it is too late.