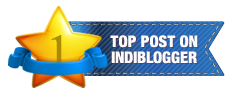 So finally when I landed in Mumbai International airport - after spending two weeks in KSA - at 5.00 am, in spite of being sleep deprived five things got my attention quickly...
1. The fear in my heart had vanished altogether. I wasn't scared of people with cough or cold as I knew I had left Mr. corona virus thousand miles behind. THANK GOD!!!!
2. My Indian eyes are accustomed to seeing beautiful and colourful women all through life. Well, in Mumbai when I saw women in printed shorts, floral skirts, torn jeans and bright coloured sarees without being hidden inside a burkha my eyes felt peaceful at once.
3. The entire Indian scent (may be the famous "mitti ki khushboo") rejuvenated both my respiratory and olfactory system. After getting heavy doses of perfume from all directions, not feeling them was such a divinely feeling.
4. Being a hardcore foodie, the moment I stepped in to the airport my eyes started scanning for eating joints to have some yummy dosas and samosas and my stomach chirped happily.
5. Then I heard the familiar languages... English, Hindi, Marathi, Kannada and I felt blessed to be back. Ears were letting in these soothing words after reflecting back Arabic for two weeks. Finally, my ear drums started vibrating again!!!
All my inactive senses pulled themselves back together and started functioning feeling satiated.
Well, every unknown face felt familiar and finally, a friendly smile appeared on my face. I saw very few foreigners unlike KSA, but felt satisfied looking at every face. Like Salman sang long ago, east or west India is the best.
And, definitely we Indians have got a power to adjust. Hence, wherever we go, which ever country it may be we will definitely stumble upon Indians there. But not much east or west in India. May be, surviving in India is a real challenge to them. But as far as challenge is considered nobody can beat us. We are born to win. What say guys...